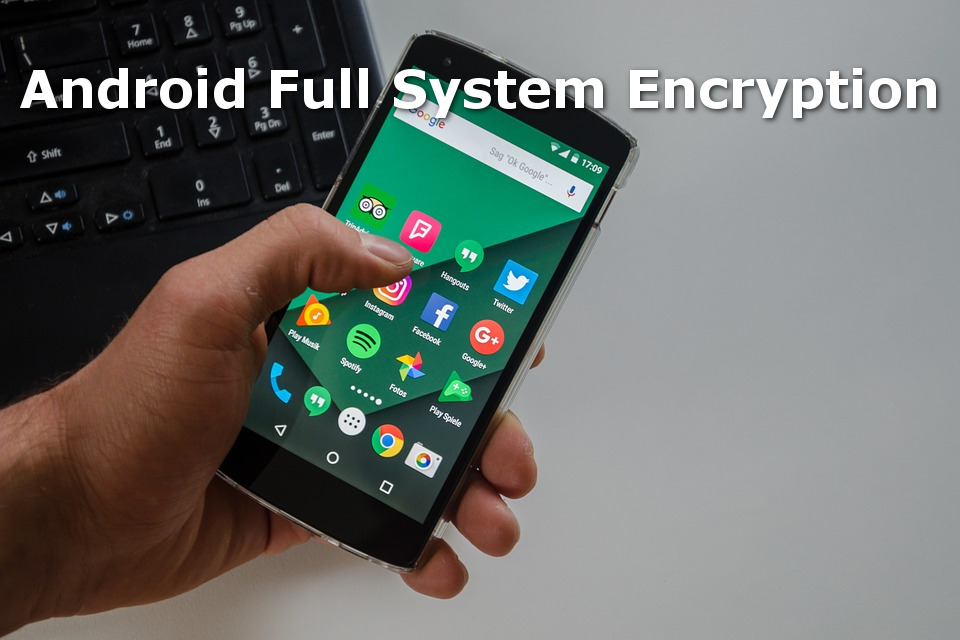 Google introduced Android full system encryption and has undergone some dramatic changes since Android Gingerbread 2.3.x. Some higher-end handsets running Lollipop (5.x) and higher have it enabled out-of-the-box. However, older or lower-end devices you have to turn it on yourself. Centennial Arts will explain encryption, how Android handles it and how to enable full system encryption on your Android phone.
Centennial Arts Discusses Android Full System
Encryption
What is Encryption?
Encryption is the science behind protecting any information stored on an electronic device, such as a phone, a laptop or a server. In the case of a phone, this means your photos, text conversations, emails and documents.
Encryption stores information in a scrambled format, generally unreadable by computers or individuals without a key (which only the device's owner should know) to unlock the data. Two of the many examples of keys used to unlock an encrypted device are PIN codes (of numbers, letters or a combination of both) and fingerprints.
However, encryption is much more than requiring a PIN code or fingerprint to unlock a device. Some phone manufacturers, like Apple, require multiple pieces of information – one known to the device owner, another embedded in the processor inside the device unknown to anyone – to unlock data stored within the device.
How Does Android Handle Encryption?
Google first provided the option for users to encrypt their devices in 2011. At the time, the choice was strictly up to the user, leaving manufacturer out of the equation. In 2015, Google released Android 6.0 Marshmallow which started requiring manufacturers to enable encryption on all devices out of the box. Of course, the exception to the rule is that Google allows phone makers to disable the feature on what amounts to entry level, and thus often slower devices.
All data your store on your Android device is locked behind the PIN code, fingerprint, pattern or password once your Android device is encrypted. Without this key, Google and law enforcement are unable to unlock a device.
How to Enable Android Full System Encryption
Before beginning, there are are few things worth noting:
Encrypting your Android device can take an hour or longer.
Your Android device's battery must be at least 80% charged. Android won't even begin the process otherwise.
Your Android device must be charging throughout the entire process.
If you are rooted, make sure to unroot your phone before continuing.
Here are the steps to enable full system encryption on your Android:
Tap on the Settings menu and then tap on Security (If your device is already encrypted it will show up here. Some devices will also allow SD Card contents to be encrypted.)
Tap the Encrypt phone option
Next, read through the warning screen and tap the Encrypt phone button
Another warning will appear. Tap Encrypt phone again
Your phone will not reboot and start the encryption process. A progress bar and estimated time until completion will appear, which should at least provide an idea of how long you'll be without your device. If you have not set up a PIN or password, we recommend doing so once the encryption process is complete.
For more on protecting private data, view Centennial Arts' security articles.