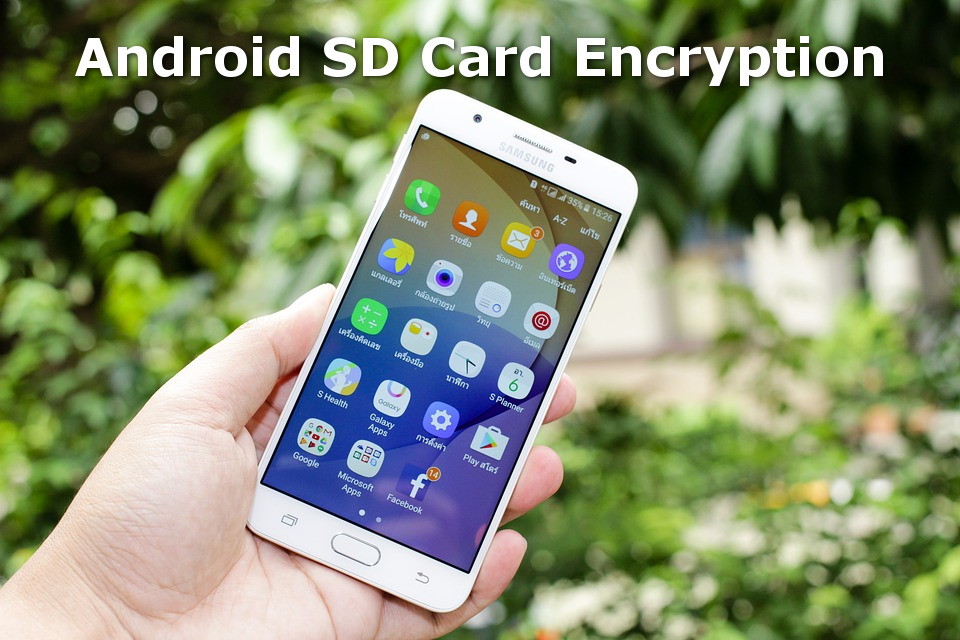 Android phones come with a numerous security options, the most obvious being the option to set a Lock Screen password. However, for ultimate security of your device, Android SIM PIN lock encryption and Android SD Card Encryption are critical. Centennial Arts will discuss Android SD Card Encryption and how to encrypt an SD Card on your Android.
The Importance of Android SD Card Encryption
Explained by Centennial Arts
Why Should I Encrypt My SD Card?
If you don't want someone who is not you to have access to your phone by pulling the SD Card and putting it into another computer to see what's on it, then you need Android SD Card encryption.
However, the drawback of encrypting an SD Card on your Android is that you can't ever read the contents in another device. Therefore, if you break your Android phone while the SD Card was encrypted, everything on it is gone. Because of the way encryption operates, even using the same password on a different device of the same model doesn't give you access. This is because the actual key is that random number stored in the TEE (Trusted Execution Environment) in the phone.
How Do I Encrypt My Android SD Card?
Secure Your Phone Password
You will discover that the Encrypt SD Card menu does not enable to select any files to encrypt if you do not do this. Choosing files on your SD Card to encrypt requires you to add a memorable six-character password to your device
Tap on the Settings icon on your Android phone
Tap on Security
Then, tap on the Set Up Screen Lock tab and select the password option from the list
Encrypt Your Android SD Card
Tap on the Settings icon on your Android phone
Then tap on Security. This menu includes a variety of settings and toggles that you can alter to change the current, and add new security elements to your Android device
Tap on the Security button and then on Encryption
Then tap the Encrypt External SD Card tab located at the top of the menu that appears to start the encryption process. Make sure to check out the encrypt device option, which outlines the process and results of encrypting your phone
Set a Password on the SD Card
This can be done by inserting the Android SD Card into the device and following the prompts that will allow you to set your SD Card password. The password you choose must be a minimum of six characters long and include at least one letter. Confirm your password by adding it a second time. For your own safety, it is ideal to write your password down. Keep this written record in a secure location.
Select the Type of Files You Want to Encrypt to Your SD Card
Once you create a password, go back to the external SD Card menu. Select the type of files you want to encrypt on your SD Card. If you opt to encrypt media files, anticipate the encryption process to take a while, depending on the number of media files you have on your phone.
Your Android phone will display a few pages of information, which will explain the encryption process. The encryption process will begin after you have confirmed that you have read the details. Depending on the size of your SD Card, this process could take from a few seconds to several minutes. Once complete, your phone will take you back to the home screen. You will notice in the "Notifications" area of if the SD Card is already encrypted.
Keep in mind, every time you try to access the contents of your SD Card, you will need to enter the password that you have just set up. For more on protecting private data, view Centennial Arts' security articles.