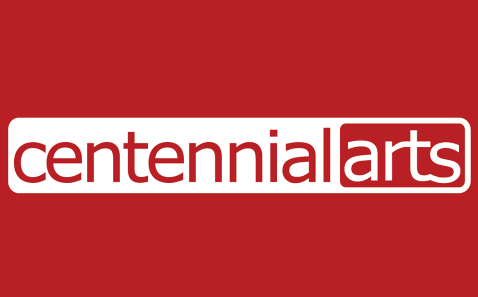 What are Automated Response Emails? Automated Response emails are perfect for when you go on a business trip or vacation and can not be there to answer any emails until a later date. When someone tries to send you an email, an automatic response email will be sent back letting them know that you are out of the office and will not be able to respond until a certain date. This message can be personalized in any way you choose.
How do I do this?
1
Log into Webmail and click Settings.
2
Click on the Filters tab.

3
Click on the Filter Set of your choice. Enable the filter. When it is gray, this is disabled.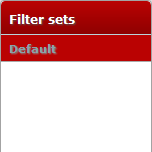 4
Click on the Add Filter sign (+).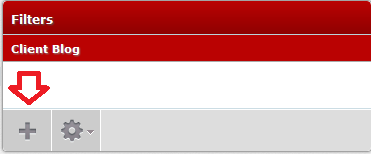 5
In the box labeled "Filter Name," give a name to the filter. Under "For incoming mail," bubble in "all messages"
Under "…execute the following actions," set the drop-down boxes to the following:
In the first box, set the drop-down box to "Reply with message." Then type in the desired information you wish to automatically send to anyone who tries to send you an email.
The second picture highlights the time period the feature will be active, this feature lets you designate how many days you want  this feature to be active and sending reply emails, in this case, after five days, the feature will deactivate itself.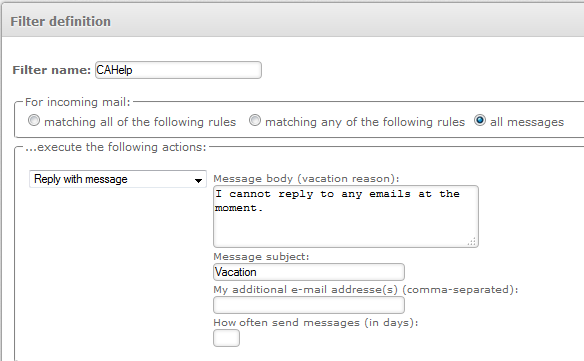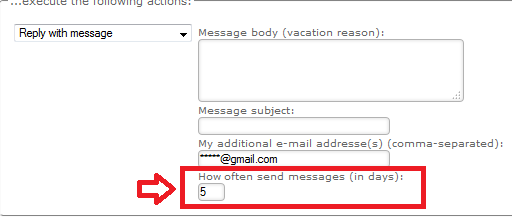 If you have any questions or concerns, don't hesitate to contact us at Centennial Arts with the link below!