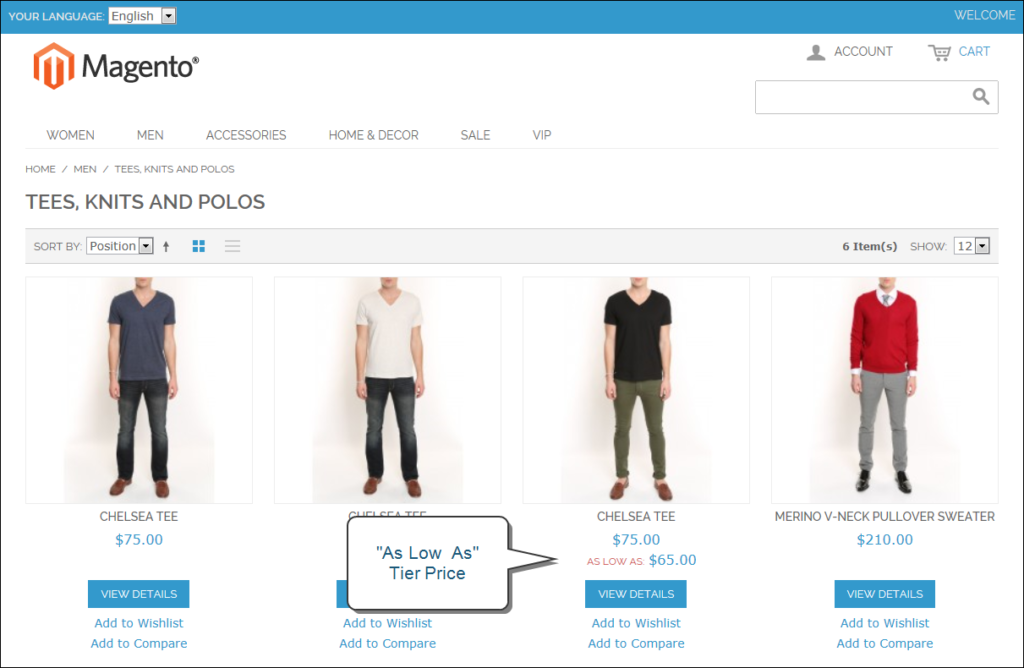 Tier price in Magento lets you offer a quantity discount from the catalog list and product detail pages. You can apply the discount to a specific store view or customer group.
Tier Price in Magento
Tier Price "As Low as"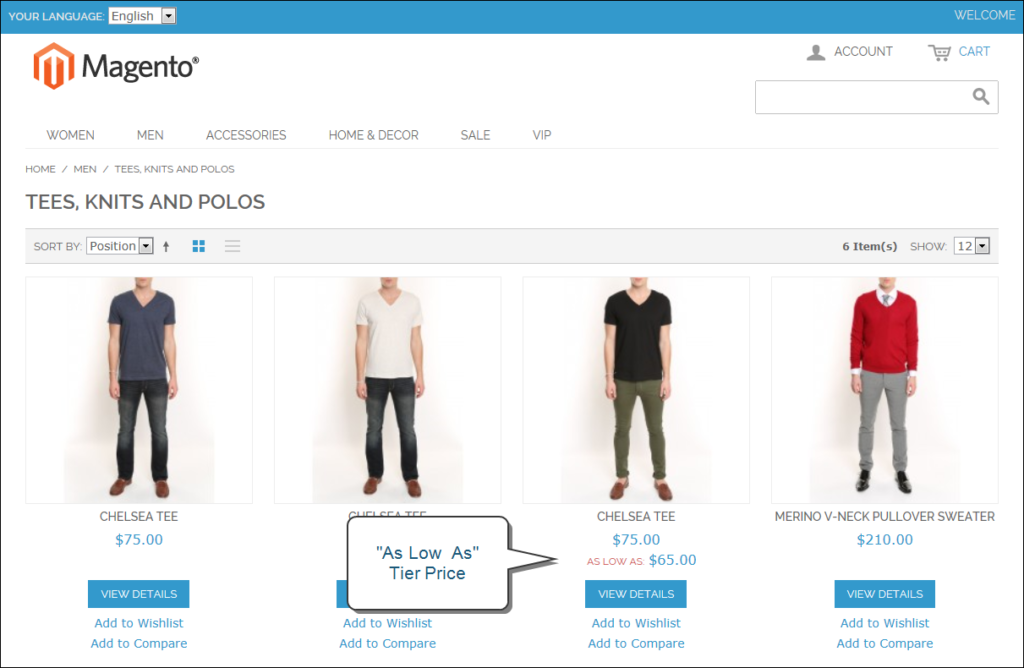 On the catalog page, the product price includes the words, "As Low As," followed by the lowest tier price.

On the product page, the calculated quantity discount has the message:
Buy 2 for $__._ each and save _%
The prices in the storefront take precedence from the highest to the lowest quantity. Therefore, if you have a tier for the quantity 5 and one for the quantity 10 and a customer adds 5, 6, 7, 8 or 9 items to the shopping cart, then the customer receives the discount price that you specified for the quantity 5 tier. As soon as the customer adds the 10th item, the discounted price specified for the quantity 10 tier supersedes the quantity 5 tier and that discounted price (of 10) applies instead.
Tier Price on Product Page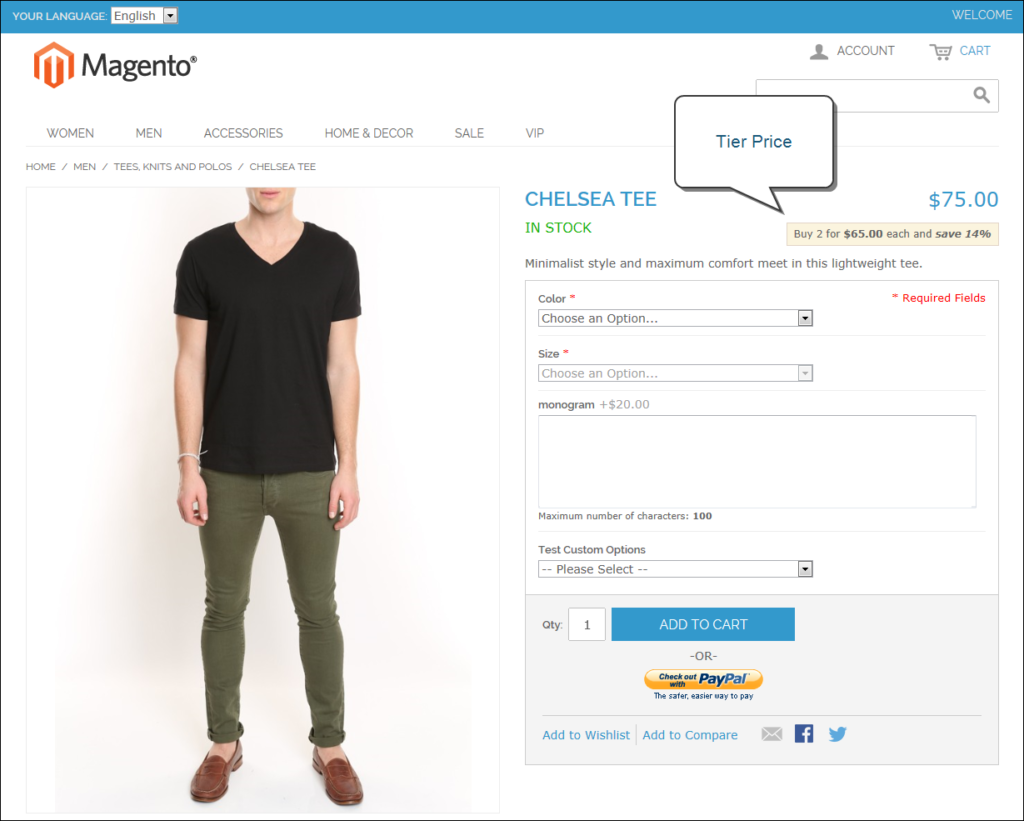 To display a tier price perform the following steps:
In the Product Information panel on the left, select Prices.
In the Tier Price section, click the Add Tier button. Then, do the following:

Select the Website to which the tier pricing applies.
Select the Customer Group for whom the tier pricing is available.


To apply a tier to multiple groups, but not all groups, create multiple tiers, each with the same Qty and Price information and select a different customer group for each.

In the Qty field, enter the quantity someone must order to receive the discount.
In the Price field, enter the adjusted price of the item.

When complete, click the Save button.

There will be a prompt to update the cache and indexes. Follow the instructions in the message at the top of the workspace.
Topics in the Products section include the following:
If you have any questions about using or upgrading to Magento, or even converting to responsive design for your existing website, do not hesitate to contact us.