The Product Information panel provides access to the full range of settings that make up a product record. You can use the information in this section for reference when creating a product of any type. We will discuss Product Information in Magento.
Product Information in Magento
The selection of Product Information tabs, and the organization of the fields on each page is determined by the attribute set that was used to create the product.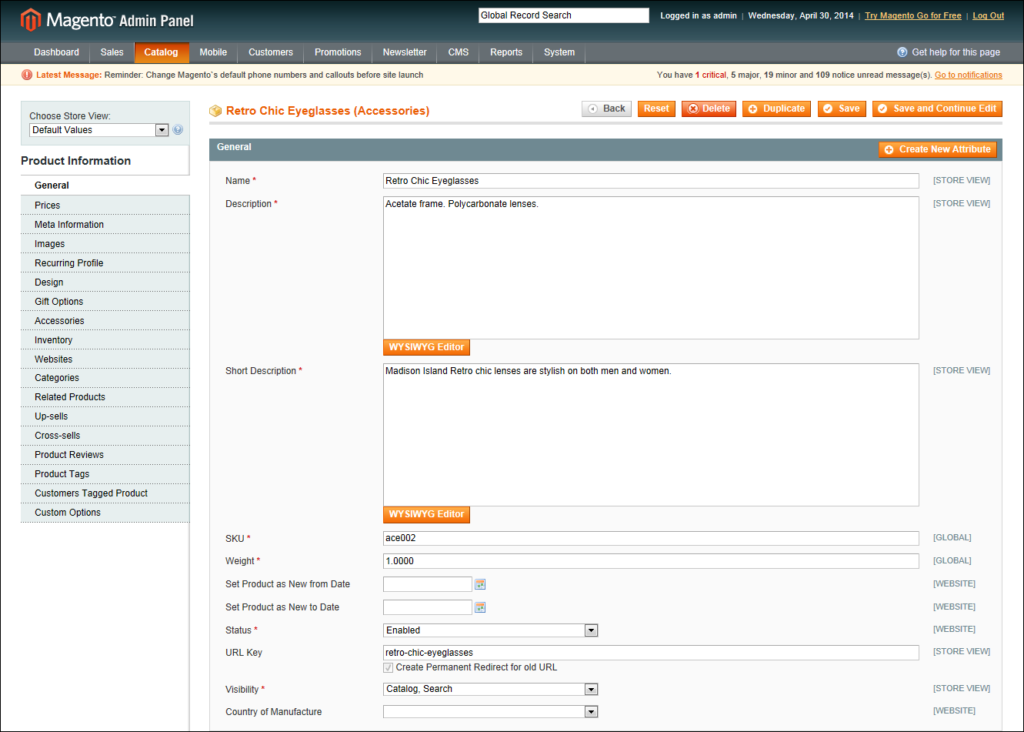 Product Information
Creating Products
Choosing a product type is one of the first things you must do to create a new product. In this chapter, you will learn how to create a product of each type.
If you are just starting out, you can create a few sample products and experiment with each type. Before building your catalog, make sure to read Navigation by Category and Catalog URL Options. This material will give you a good understanding of the relationship between your store's navigation, the categories in your catalog.
Topics in the Products section include the following:
If you have any questions about using or upgrading to Magento, or even converting to responsive design for your existing website, do not hesitate to contact us.