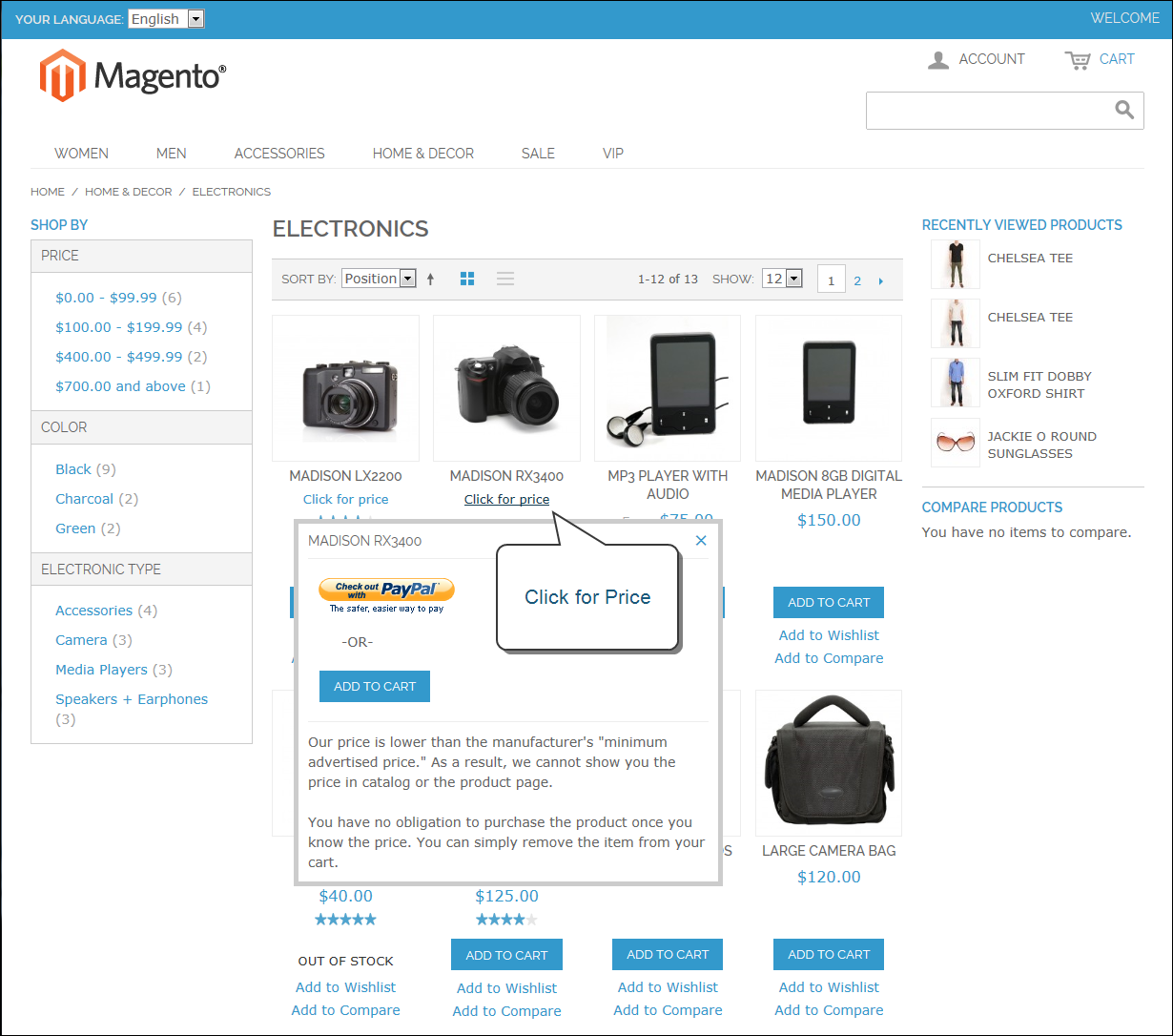 Merchants are sometimes prohibited from displaying a price that is lower than the manufacturer's suggested retail price (MSRP). Magento's Minimum Advertised Price (MAP) gives you the ability to remain in compliance with the manufacturer's requirements while offering your customers a better price. Because requirements differ from one manufacturer to another, you can configure your store to prevent the display of your actual price on pages where it is not allowed to appear according to the terms of the manufacturer. We will discuss some support topics for Minimum Advertised Price in Magento.
Minimum Advertised Price in Magento
Topics in the Products section include the following:
If you have any questions about using or upgrading to Magento, or even converting to responsive design for your existing website, do not hesitate to contact us.