Lets say you have several orders you have recently filled and are now ready to be shipped. Your next step is to notify the customer of order shipment and then mark the status of that order as completed. The following is a quick walk through on how to ship and mark an order as completed in Magento.
How to Ship and Mark an Order as Completed in Magento
Starting Point: Dashboard

From the Dashboard go to Sales and select Orders from the drop-down menu.
Orders Screen: View Order

Once on the Orders screen locate the oldest order with the status Processing and then select View.
Order: Ship Order

Now that your viewing the order you will notice again the Order Status is Processing. From here you are going to select Ship from the top right hand side of the screen.
 Ship Order: Submit Shipment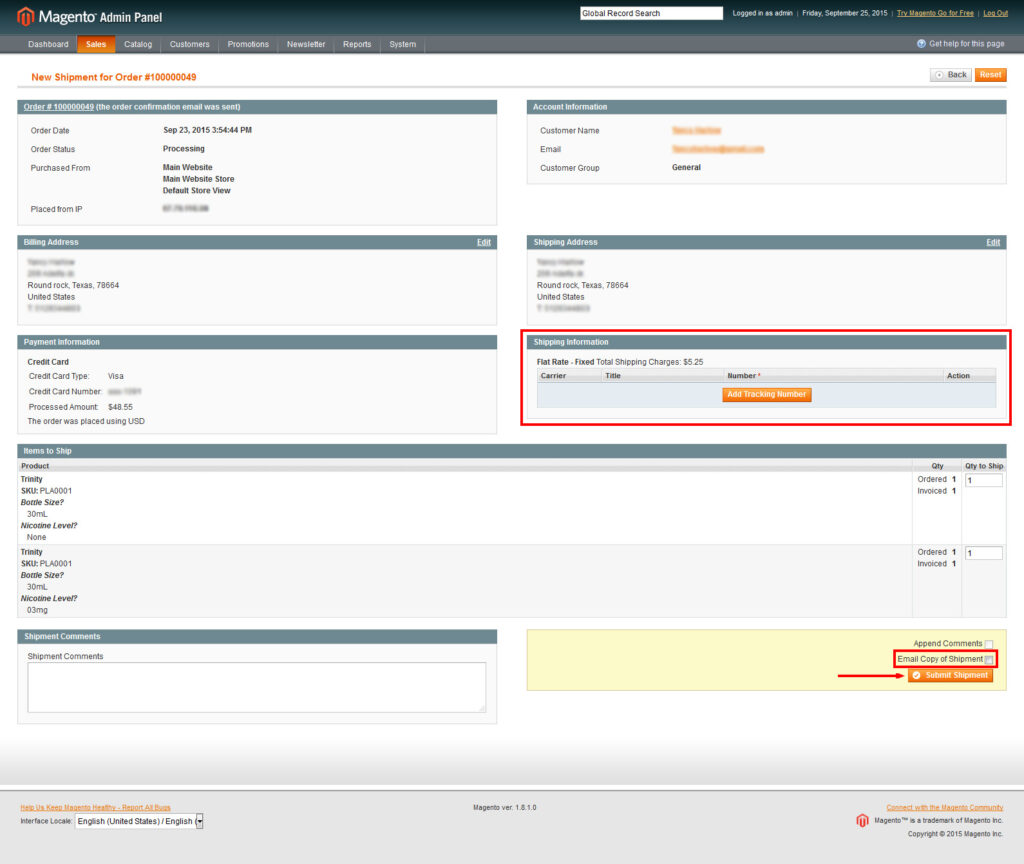 Then, from here you have a couple of beneficial opportunities to keep your customer informed.
First you will notice the Shipping Information field halfway down on the right hand side of this screen. This will allow you to add a Tracking Number if you have one provided by your shipping company.
Second you can enable the option to send a Copy of Shipment via email automatically through the Magento system.
Once you are review the shipping info and options, you will select Submit Shipment.
Order Shipped: Status Complete
If you have followed all the above steps correctly this is the next screen you'll see. This is the Order View again. You will see the following two items on this screen have changed:
First there is a confirmation in green at the top showing The shipment has been created.
Second you will notice the Order Status is now showing Complete.
This order is now officially complete. You can now go back to the Orders screen to repeat the same steps for any other orders you have ready.
If you have any questions about how to fulfill an order, do not hesitate to contact us.