Within WordPress, there are several tools and functions designed to help you present you articles in different ways. One of these ways is to stick your blog articles. This means that you can go inside your blog and make whichever article you choose always show up at the top of your article list. This is a great method for making sure your readers can access the information you deem important in an effortless manner, saving them time and ensuring that they will come back to your blog at a later date.
---
 How to Sticky Your WordPress Articles
1
Select an article that you would like your visitors to read first, such as a Frequently Asked Questions page. In this case we will be using an article from one of our clients.
3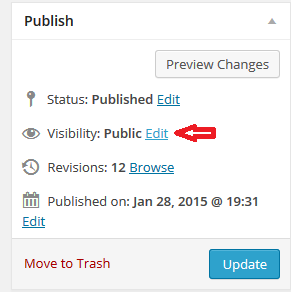 Once you are within the WordPress editor, find the Visibility status. Click the Edit button to proceed to the next step.
4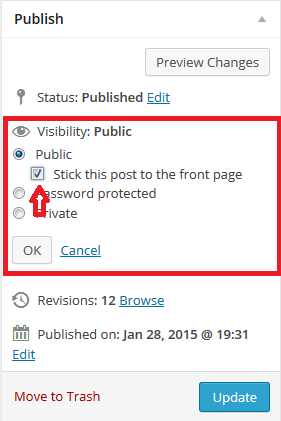 After pressing the Edit button, you will be prompted further with three more options, check the box right next to "Stick this post to the front page".
5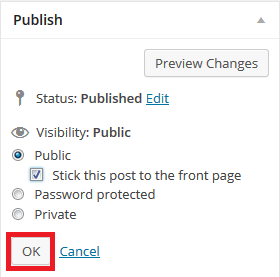 Once complete, click OK to confirm your changes.
6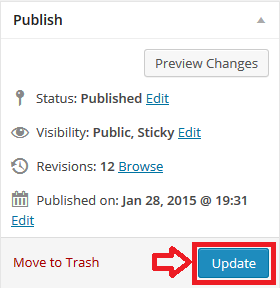 After pressing Update, the article will be posted as a sticky. This will put your article above all of the others, and make sure that this article in particular will be seen first.

To make sure that the changes did in fact take place, navigate to your Posts and find the article you have just stickied. It will say Sticky next to your articles title.
WordPress has several effective uses that can make sure that your information reaches the right people, if you have any questions or other inquiries feel free to contact us through the Contact Us button below!
This Article was revised and edited by: Austin Landry