Introduction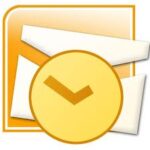 An archive is a collection of computer files that have been packaged together for backup, to transport to some other location, for saving away from the computer so that more hard disk storage can be made available, or for some other purpose. This article provides multiple step-by-step instructions and pictures to help you learn how to archive email in Outlook.
Settings (specific to Outlook 2010)
Applying the Auto-Archiving Settings
What is the difference between Expired and Older emails?
An expired email is an email that specified a date expire when it was created or sent. This might be useful for emails sent concerning a discount or offer that is only valid for a limited time.
An older email is an email sent farther in the past than the number of days specified in the setting Clean out items older than.
To manually Archive Outlook items, do the following: