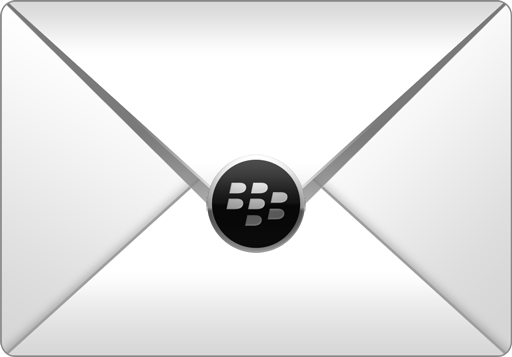 This guide outlines the procedure to configure your BlackBerry device with your personal email accounts.
PLATFORM:
Blackberry OS
DIFFICULTY:
Easy
TIME REQUIRED:
10 min
LAST UPDATED:
10/28/2011
NOTE:
This guide is only meant as a reference and if at any point during the configuration process you have questions, please
contact us
and we will be more than happy to assist you.
Configuration Guide
Have a different BlackBerry device? Find out how to do email setup for your specific phone: BlackBerry Email Setup. Click on the view the BlackBerry smartphone email setup demo button to view screen shots and pictures.
For the BlackBerry Curve, follow these steps:
NOTE: Depending on the update of your phone, these directions may be altered and there may be some additional steps not listed here.
1.
From the Home Screen, go to Setup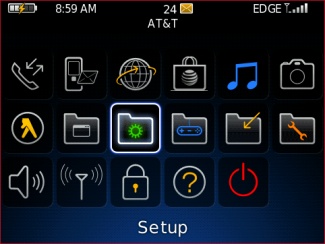 2.
Click Setup Wizard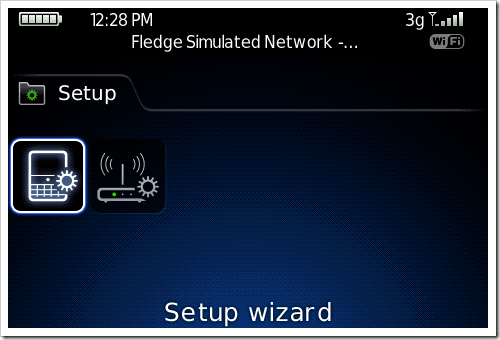 4.
In the setup wizard, on the email setup screen, select the I want to create or add an email address option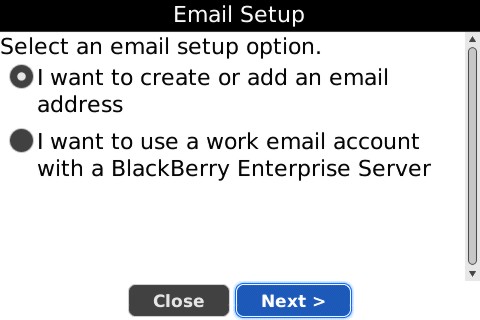 6.
Click Next again to open the email setup web site on your device
7.
Click I Accept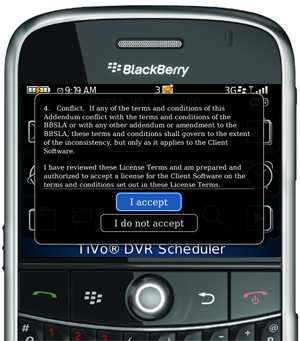 8.
Click Add to add an existing email account to your BlackBerry device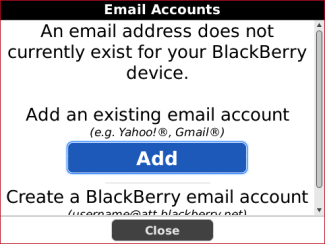 9.
On the Email Setup screen, select your email service provider or click Other if it is not listed.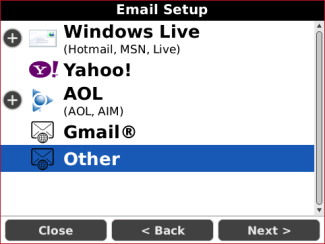 10.
Type in your email address information and click Next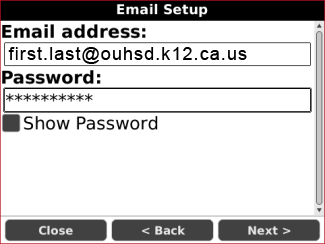 11.
Click Next and then provide the correct information requested in the following steps. After you do all of this, click OK to finish the setup process.
Congratulations! You should now have a fully configured account on your Blackberry. If you have any problems with the configuration, please contact us! For pictures and more details on email setup for your BlackBerry Curve, go to the Curve User Guide.