Introduction
What is an automated signature? It is a signature is automatically placed at the bottom of all emails you compose or reply to. Under your "signature," or typed name, you can also put your contact information. This saves a lot of time and allows all of the recipients to have access to your contact information in any email you send.
How do I do this?
1
Log into Webmail and click Settings

2
Click on the Identities tab underneath the Settings panel on the left hand side.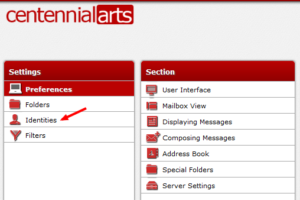 3
Click on the Identities email account that you want an automatic signature added to each email. Then underneath the Signature item and simply type in the information you want added to the signature.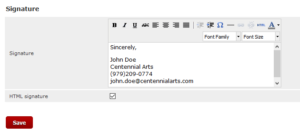 For more help or inquires regarding signature setup, feel free to contact us below either through Email or Phone!