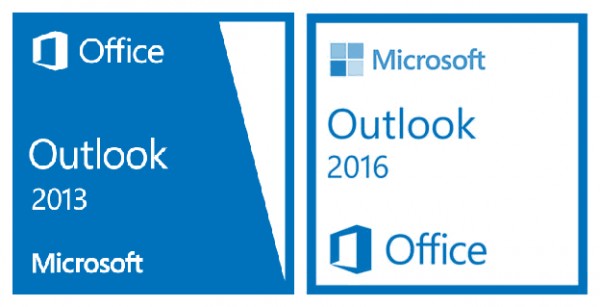 Lately, we've been seeing issues involving Outlook staying in Offline mode and refusing to switch back to Online. We will discuss a couple of different ways to fix this bug.
If the status bar at the bottom of your Outlook window shows either of these status indicators, it means Outlook isn't connected to your mail server.

or

You can't send or receive email until you reconnect. Here's how.
When the Status is WORKING OFFLINE
Click Send/Receive > Work Offline to turn to reconnect.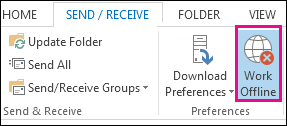 Notice that when you're working offline, the button looks blue:

But the button has a white background when you're connected and working online:

To confirm that you're connected, make sure the Work Offline button isn't blue.
NOTE: If you don't see the Work Offline button and your email account is a Microsoft Exchange Server account, Cached Exchange Mode might be turned off. For steps to turn it back on, see Turn on Cached Exchange Mode. Or contact the person who manages the Exchange serve for your organization.
When the Status is DISCONNECTED
If your Internet connection is working, there might be a problem with the mail server.
If you can log into your email from a website—for example, http://outlook.com—check to see whether you can get and send email that way. If email isn't working on the website, call your technical support or your email service provider for help.
If you can get and send mail on the website, the mail server is fine. But your computer might need updates or there might be a problem wit the account settings.
Here are some other things to try:
Click the Work Offline button on the Send/Receive tab. The status will change to WORKING OFFLINE. Then click the Work Offline button again to turn it off and prompt Outlook to connect.
Check for updates and install any required updates.
If you're using an Outlook.com account in Outlook on a corporate or LAN network, the proxy servers on that network might time out any inactive connections at a specific interval, including the connection to Outlook.com. For example, if Outlook checks for messages every 30 minutes and the server times out after 15 minutes, the connection to Outlook.com can be disconnected. Click File > Options > Advanced > Send/Receive button and check the Schedule an automatic send/receive every __ minutes option.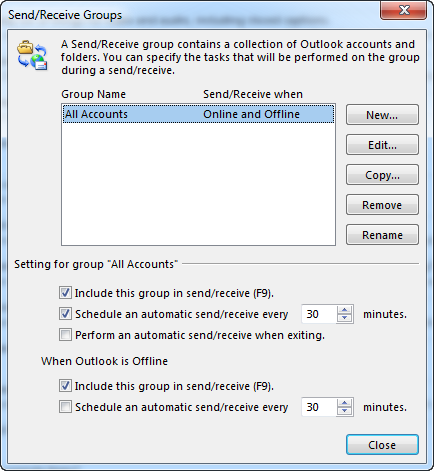 If the option is set at a long interval, or if you know your server's time-out interval, type a lower number in the box so Outlook will check for mail more often.
If changing the send/receive settings doesn't work, add a PushDuration registry value (the article has a button you can click to run the process, so you don't have to open the registry yourself).
If you open Outlook using the new profile, and it's still disconnected, try removing your account by right-clicking the account name in the Folder Pane, clicking Remove "<name of the account>", and then adding the account again.
Applies To: Outlook 2013, Outlook 2016
Source: support.office.com