How to order caWeb Website Designer and caMail Email Manager.
1
To order the app click the link below to take you to the product selection page.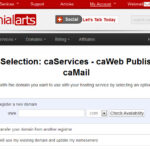 4
After you have checked the availability you have the option to choose how long you want the domain name.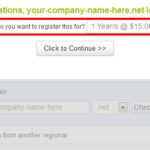 5
Now you can choose how many pages you want for your site. While you put the number of pages it adds the total amount of USD for you.