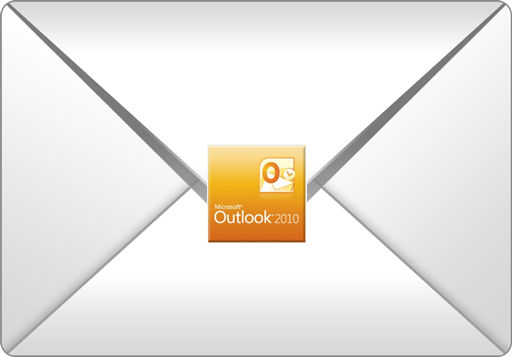 This guide outlines the procedure to configure Microsoft Outlook 2010 to interface with the Centennial Arts email server. Before attempting this guide, make sure you have configured an email account with Centennial Arts and have the username and password information on hand.
1.
Select File, then Account Settings.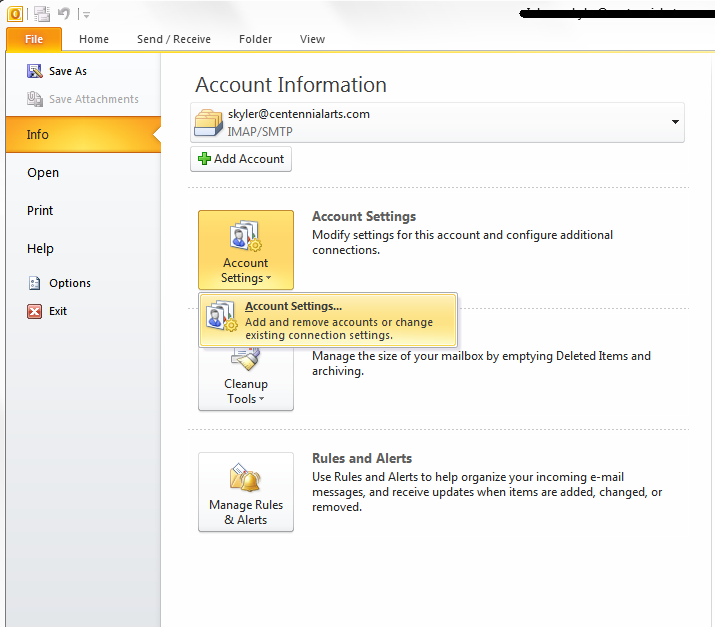 2.
Once the window pops up, select New… and then Next (Email Services).
3.
Select Manually configure server settings or additional server types and then Next.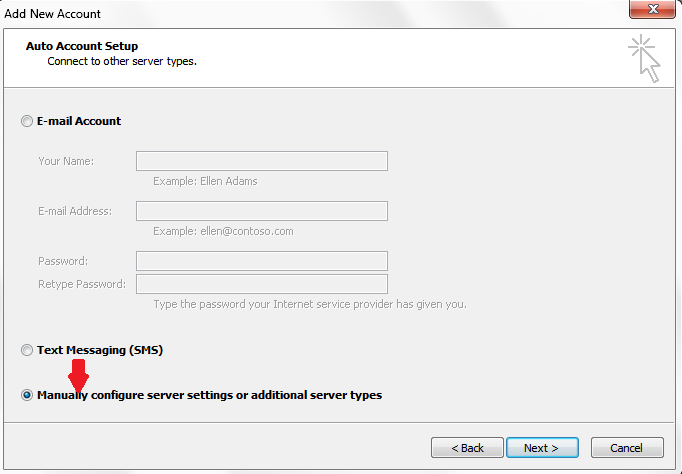 4.
On the next window, be sure to select Internet Email, then Next.
5.
Fill out the information accordingly, see the settings and screenshot below.
User Information

Your Name: Your Display Name
E-mail Address: yourName@yourDomain.com

Server Information

Account Type: IMAP
Incoming Mail Server: imap.centennialarts.com
Outgoing Mail Server (SMTP): smtp.centennialarts.com

Login Information

Username: yourName@yourDomain.com
Password: **************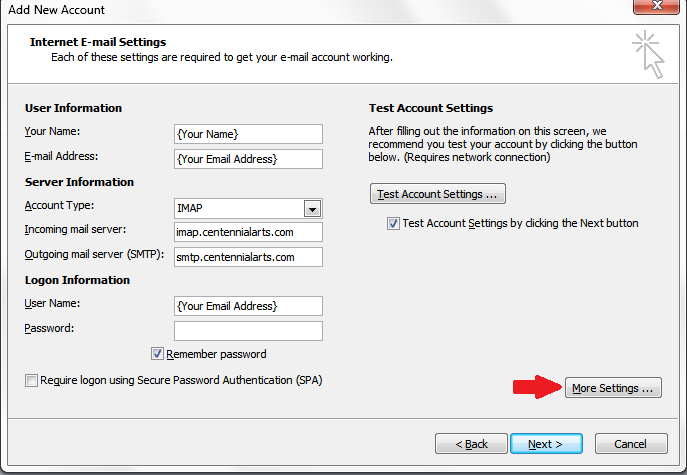 6.
Select More Settings, then select the Outgoing Server tab.
7.
Check the box My outgoing server (SMTP) requires authentication.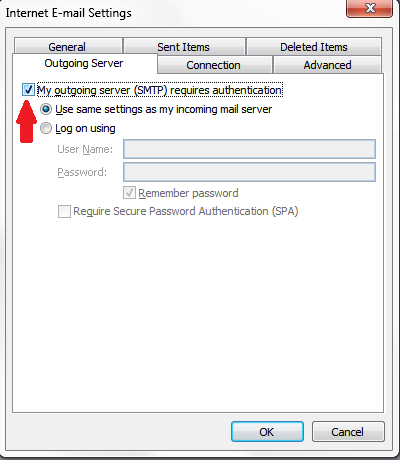 8.
In the Advanced tab, for both the Incoming and Outgoing server, set Use the following type of encrypted connection to Auto.
When finished, click Okay to return to the Add New E-mail Account window.
***Some ISPs block standard ports. If you are having trouble connecting, try the following configuration. Choose Option 1 or Option 2:
Option 1 (Recommended):
Incoming: imap.centennialarts.com IMAP 993 SSL/TLS
Outgoing: smtp.centennialarts.com SMTP 465 SSL/TLS
Option 2:
Incoming: imap.centennialarts.com IMAP 143 STARTTLS
Outgoing: smtp.centennialarts.com SMTP 587 STARTTLS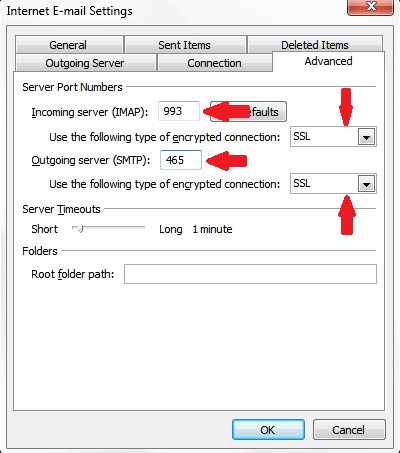 9.
Click on Test Account Settings and if you get 2 check marks, select Close and then Next and Finish.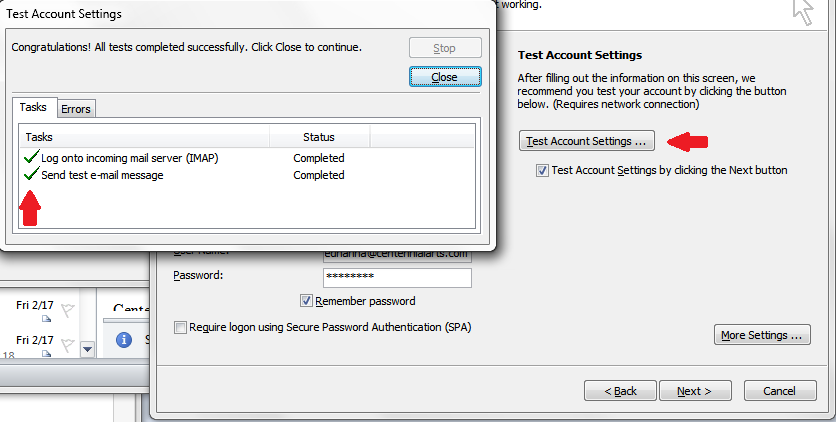 10.
Now that you are at your main Outlook screen, make sure your email box is selected and then select the Send/Receive All Folders Button.

11.
Select File, then Account Settings.
12.
Once the window pops up, double click on your email account for editing purposes.
13.
Select More Settings and then the Sent Items tab. Select the bubble Save sent items in the following folder on the server. Make sure the sent folder the email account is highlighted. If you do not see the sent folder, please restart Outlook and repeat this step.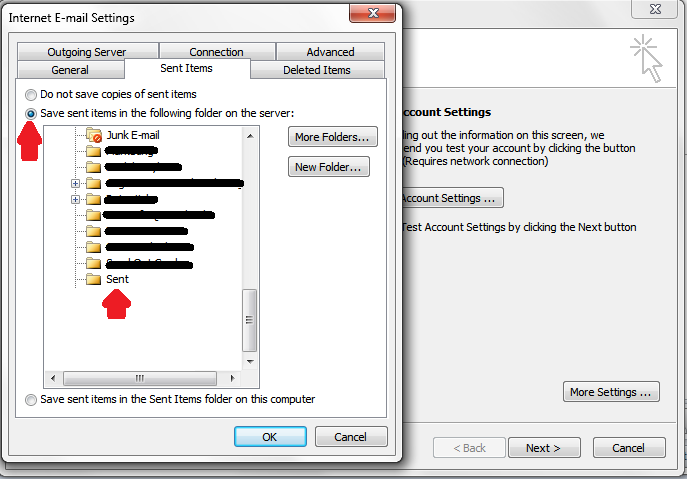 14.
Select OK, NEXT, CLOSE, and FINISH.
If you have performance issues when syncing your emails in outlook, this how-to guide can help to improve your email synchronization speed: Outlook Hangs When Synchronizing Subscribed Folders.