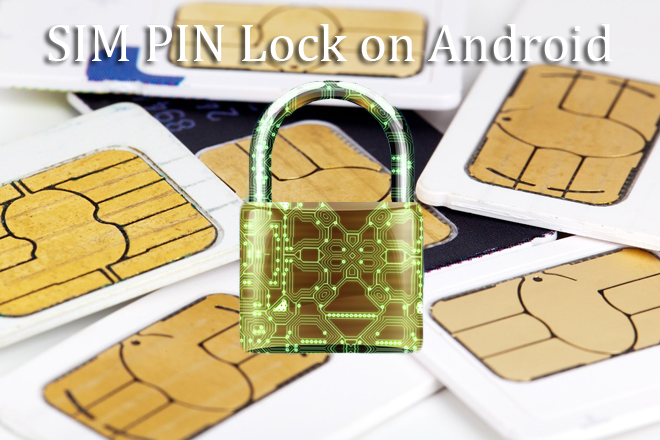 Various codes and fingerprint identifications allows you to protect data on your Android Phone. Even the best protection on your smartphone directory structure can't prevent someone from simply removing your SIM Card, which holds your phone number, security data, billing information and other private data. Centennial Arts will discuss Android SIM PIN Lock encryption and how to set up a SIM PIN Lock on your Android.
Centennial Arts Discusses Android SIM PIN Card
Encryption
Why Should I Set Up SIM PIN Lock on My Android?
The password lock on your Android phone does not protect your SIM Card. In addition, the filesystem encryption does not protect your Android SIM Card either. Therefore, setting up Android SIM Card PIN encryption is critical to protect your private data.
Your Android SIM Card PIN is the only way to protect data on your phone. Generally, a SIM Card comes with a default PIN, but is not used for locking purposes. Your Android SIM Card also contains an associated PIN Unlock Key (PUK). If you fail to guess the original PIN, the SIM will be locked with the PUK. In this case, you will most likely have to log into your mobile account to retrieve this information.
How to Retrieve a PUK on an AT&T Device
Log into myAT&T from your desktop
Select Wireless from the myAt&T tab at the top of the page
Select Phone/Device
Click Unblock SIM Card
A new page will open, containing the PUK code for your phone. Enter the code on your phone's screen to unblock the SIM, and create a new PIN
How to Retrieve a PUK on a Verizon Device
Log into My Verizon from your desktop
Locate the I Want To… section
Click More Actions
In the Device column, select Phone Details
Select Unlock SIM (PUK) Now to display the default PIN and PUK
Centennial Arts Explains How to Set Up Android SIM PIN Lock Encryption
Before beginning the process of setting up SIM Card Lock on Android, make sure that you know the Current PIN for your SIM Card. Your Carriers website will have this information, or you can call your Carrier.
From the Home Screen of your Android Phone, tap on Settings
Scroll down to the Personal section and tap on Lock Screen and Security
Scroll down and tap on Other Security Settings option
Tap on Set up SIM Card Lock option
Toggle on the Lock SIM Card option by moving the slider to ON Position
Next, enter your current SIM PIN on the the popup screen and tap OK to enable SIM Card Lock on your Android Phone.
How to Change Default SIM PIN on Android
After enabling SIM Card Lock on your Android Phone, you will need to change the default SIM PIN to a new 4 digit SIM PIN. If this is not done, it's easy for someone to use the default SIM PIN to get into your Android Phone.
Tap on Settings > Lock Screen and Security > Other Security Settings > Set up SIM Card Lock
Tap on Change SIM card PIN
Enter the Current or Default SIM PIN in the popup screen and tap on OK
Another popup will ask you to enter your New PIN, Enter a new four-digit PIN and tap on OK
Again, you will notice a popup asking you to Confirm your New PIN. Enter the New PIN and tap on OK
Power off your Android by Pressing and holding the Power Button until you see 'Power OFF' Option on the screen of your Phone. Tap on Power OFF to power off your device
For more on protecting private data, view Centennial Arts' security articles.